Modeling Runways
You need to know 3 basic measurements: Length, Width, and Height.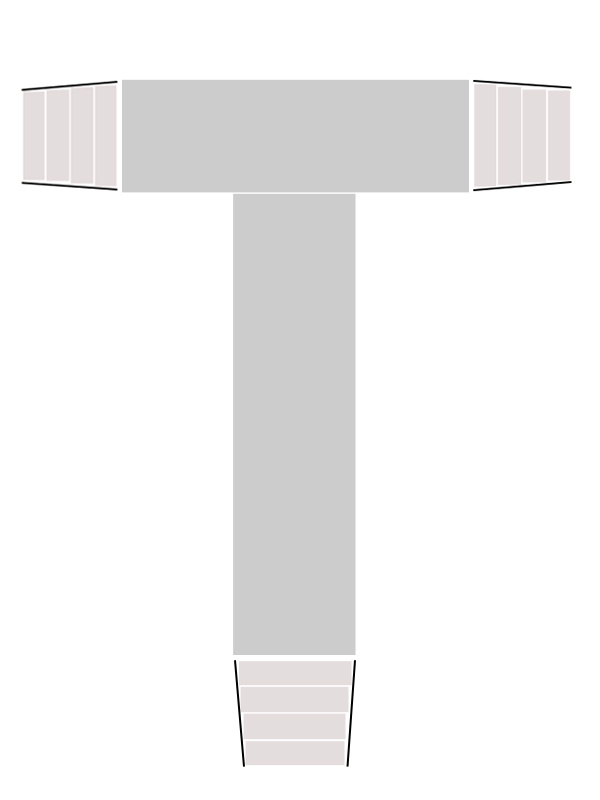 Most of the Modeling Runways we construct and rent for fashion shows are 4' wide by 24' long, and longer. If there are two or more models passing side by side, we recommend an 8' width. Some modeling runways are "T-shaped," providing an additional back-and-forth area for the models, and/or some themed decor, lights, or a/v displays.
Our staging comes in 4' x 4' decks, so you can design your modeling runway in any multiples of that: 4' x 8', 4' x 12'...4' x 40'; 8' x 16'...8' x 40'...etc...

The height of the modeling runway bears some thought. If your audience is going to be seated directly adjacent to the runway on either side, we recommend a minimal height, somewhere between 1' tall and 2' tall. You want the models to be high enough to see, but not too high that your audience gets a kink in their necks from looking up so high, or that your models need to worry about making sure their skirts are long enough!
Stage Accessories: Modeling Runway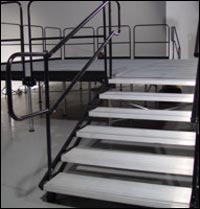 In addition to the most versatile stage on the market, we also offer all of the extras: Carpeting, Skirting (in various sizes and colors), Stairs, Rails, Access Ramps, Brace Brackets, Telescopic legs (for putting the stage up over curbs, bushes, or uneven terrain), and special rubberized no-scuff feet (safe for your wood, marble, or synthetic gymnasium floor. )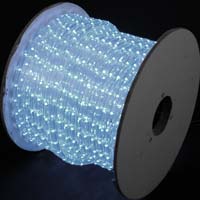 Digital rope lighting (Clear, Red, Blue, Purple) around the edges of a modeling runway looks great, outlines the stage, provides visibility for the models in what could be a dark room, and adds just enough low level lighting to help highlight your fashions!